We're Here To Serve Intown Atlanta
The experienced team at Community Electric want to be your go-to Atlanta electricians. Our responsive, friendly, and excellent service, as well as our involvement in the city and neighborhoods that we serve, are what set us apart. We provide electrical services to the neighborhoods where our team lives, works, and plays:
Atlanta, Avondale Estates, Brookhaven, Chamblee, Decatur, Doraville, Druid Hills, East Atlanta, Eastlake, Edgewood, Emory, Grant Park, Inman Park, Kirkwood, Lenox Square, Midtown, Morningside, Northlake, Oak Grove, and Scottdale.

JJE Media | April 2022

What can I say about this wonderful company but they do what they say, when they say it. I was blown away with their professionalism! I will be using them again in the future and would highly recommend them to anyone who needs their service!
Maggie M. | March 2022

Good work done at a reasonable price and in a timely manner. Will use again!
Maria P. | February 2022

Community electric was a pleasure to work with. The communication was wonderful from beginning to end. Our problem was fixed quickly even though it was not a common issue. We will gladly use their services again when needed.
Ann T. | November 2021

Lawrence and his team are incredible. They're personable, highly professional and responsive. I use them for all of my electrical needs.
Dustin W. | November 2021

Such a great experience. Wonderful crew and very professional service. I would HIGHLY recommend this company.
Cris G. | November 2021

Best electricians in town. I call them exclusively.
Roz B. | November 2021

They were absolutely amazing! I'll use them from now on for all my electrical projects and I highly recommend them.
Lorna G. | November 2021

James went above and beyond in resolving our electrical problem. I was grateful for his help. Professional, on time, friendly and knowledgeable. Reasonably priced. Highly recommend.
Hayes W. | October 2021

Great job wiring in existing wall and leaving no holes to patch. Lawrence is a wizard at routing cable.
Karen V. | October 2021

Lawrence and his team are fantastic – responsive, easy to work with and get the job done!
Randall R. | October 2021

Very professional and do quality work.
Tonya W. | October 2021

I've used Community Electric on several jobs. They are a reliable company and work is quality.
Joe D. | October 2021

Lawrence and crew were fantastic. They did everything they said they would do in the time frame they specified. Lawrence was very responsive and explained the work in great detail. Highly recommended!
Jeffrey W. | September 2021

We were very impressed with the communication, professionalism, and overall service. We had been experiencing issues with our fuses tripping for a couple of weeks and James and Lawrence came out to investigate the issue. After suggesting the installation of ground rods and outreach to the power company we have not had any issues. Also, very thoughtful service from Elise who works in the front office. Overall 5 out of 5 for great service and integrity.
Cathy P. | September 2021

I needed a new, special outlet installed in and outside my garage for a mini split. The location was determined by the A/C company. They were on time, installed it in the correct place and took the time to mark it on my panel.
Liz B. | September 2021

Great work. James Williams was friendly and professional. Highly recommend!
Susan M. | September 2021

Delightful people. Both Elise and James were helpful, honest, and well versed in their job. Also punctual and had answers to all my questions. Would absolutely use Community Electric again.
Ashley B. | September 2021

Great service, friendly employees, responsive to voicemails, and waaaaayyy more reasonably priced than 3 other estimates I got (one place was charging triple what Community Electric was offering). I highly recommend!
Chuck C. | August 2021

Working with Community Electric was a pleasant surprise. Scheduling an appointment was easy and James did an excellent job of resolving my electrical problems. I really appreciate that they are local to my neighborhood. Community Electric will be my go-to source for an electrician in the future.
Eric W. | August 2021

Very professional, and was very informative in explaining the repairs. I would definitely use them again.
Kayla I. | August 2021

We know we can always count on great service, quick communication and a job well done. Above and beyond anyone we have ever used.
Michael L. | August 2021

Responsive and solid communication on the repairs.
Andrea W. | June 2021

Have used Community Electric at my own home and also rental homes we own – they are wonderful! Very reliable, trustworthy, pleasant to work with. Could not recommend them more, and I love they're a locally owned family business. Great work all around!
Joseph T. | June 2021

The electrician was thorough and professional. I have basic electrical knowledge and perform some of my own work. This was a project for which I needed a professional. I know excellent work when I see it, and I received in this case.
Matt N. | June 2021

Community Electric is a great company that offers quality and responsiveness which is hard to find these days. I am a General Contractor that deals with a lot of vendors and Lawrence and his team are top notch. They have performed several projects for us and I would recommend Community Electric to anyone looking for quality electrical services in Atlanta.
Stephen S. | June 2021

They showed up exactly when they said they would, they did exactly what they said they would, and they charged me what they said they would. They were professional and efficient, and I'm pleased with the work.
Community. It's what we're all about.
Giving back is an important part of who we are.
We strive to be the electrical company your neighbors recommend. Always holding our community in the highest regard, Community Electric enthusiastically participates in – and sponsors – local charity fundraisers and community events.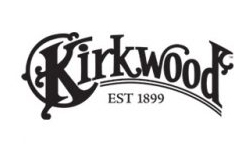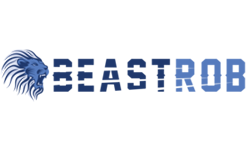 So, tell us how we can help.